About Have a Ball Pet Sitting & Dog Walking
My name is Christine Neely, and I'm the owner of Have a Ball Pet Sitting and Dog Walking. I am the proud guardian of a wonderfully sweet mini dachshund, Phoebe and I've lived in San Diego for over 10 years.  I've grown up with pets my whole life and have always had a very strong connection with animals, but it wasn't until Phoebe made her way into my life that I realized how important that connection was to me.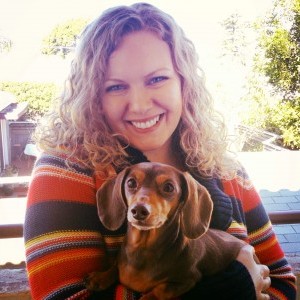 I grew up in Palm Springs, CA and moved to San Diego to go to college at San Diego State University. I graduated with a Bachelor of Science in Business Management knowing I would one day have my own business, but I wasn't quite sure what kind of business that would be. I worked for about 8 years in corporate jobs for big companies and gained a lot of valuable experience, but I wasn't satisfied.
One day, I found myself driving around for my advertising job and noticing more and more how many dogs were out being walked.  I saw their sweet little faces and how happy they were to be outside, and I realized something…I'd much rather be hanging out with them than going on my next appointment. It was at that moment that I knew what my true passion was…pets! I decided then and there that I would pursue opening a pet sitting business, and the rest, as they say…is history.