I tend to be a "thinker" and a "researcher", so of course my instinct is to look at a ton of others blogs to compare, contrast and analyze them all to death to decide how I'm going to start my own. Surprisingly enough…even to my own self…I've decided to go out on a limb and not do that. Well, not yet anyway. I'm sure I'll do it eventually as this blog evolves…but in the meantime, I know myself enough to know that if I keep putting off blogging until I know all I think I need to know about it, I'll never get started.
So, here goes…
My name is Christine Neely and I own a pet sitting and dog walking business in San Diego, CA called Have a Ball Pet Sitting & Dog Walking. I am a CPPS (Certified Professional Pet Sitter) by Pet Sitters International. I am also a pet owner myself. I have a 5-year-old sweet, little adorable weenie dog named Phoebe.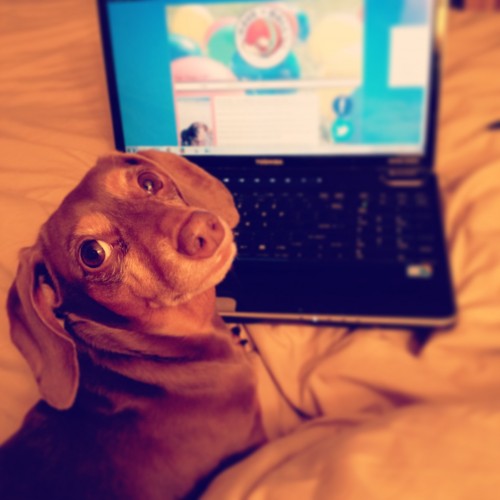 Throughout what I fondly refer to as my "Adventures in Pet Sitting" (yes, I'm an 80's kid and that movie was and is one of my faves) as well as throughout my pet ownership, I have done research on a variety of pet related topics.  My goal in this blog is to share this information with all of you on the interwebs so that you don't have to spend as much time doing the research yourself. I am also planning to share info on pet friendly businesses and events happening in San Diego, as well as just some of my daily experiences as a pet sitter, dog walker and business owner in this beautiful city I call home.
I hope you enjoy it!